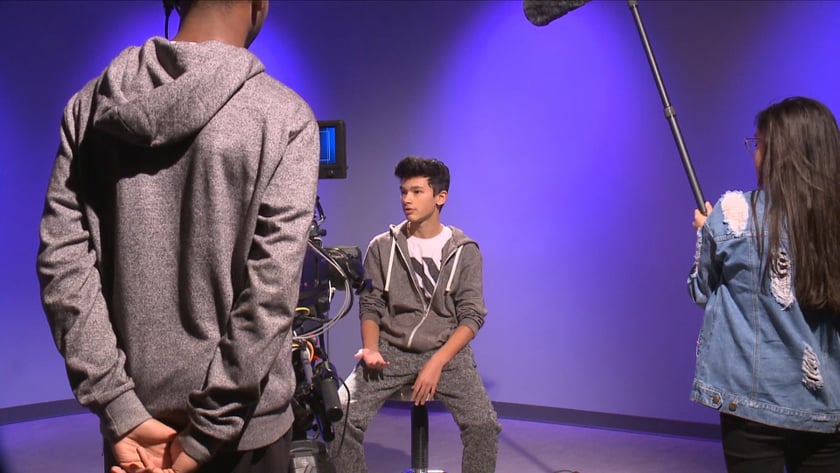 We'll just come right out and say it—the coolest content you can find in the CCTV universe was created by the Cambridge teens (age 14-18) who participate in our Youth Media Programs.
Young people see the world in ways their GenX and Boomer counterparts would never have thought of. (Well… maybe GenX would have… 😉).
Anyway. Our Youth Program participants are constantly blowing our minds with their intelligence, their sensitivity, their talent, and their willingness to collaborate.
Our job is to put the right equipment in their hands, teach them how to use it—and then get the heck out of the way and let them do their thing.
Explore CCTV's Youth Programming below!
Teens in our Summer Media Institute (SMI) attend workshops to learn videography, editing, lighting, and audio skills. We give them the skills & technology to make the art they want to see.
Read More ⇢
CCTV's afterschool program (SYPP) provides teens with an opportunity to further develop career readiness & media production skills beyond the Summer Media Institute.
Read More ⇢
Support Youth Media!
This program fosters a sense of self worth and confidence in teens' ability to achieve personal, academic, and career goals. Every donation makes a difference. Thank you for your support!
Thanks to our local city partners
We are directly funded by our local city partners, Enroot, Next Up, Cambridge Housing Authority's Workforce Development Program, and the Mayor's Summer Youth Employment Program.