Welcome to Cambridge Community Television
We invite creators from Cambridge & beyond to develop and produce television that reflects who they truly are. Tune in now!
See what's on ⇢
From Foundational Media skills to advanced Media Production, CCTV is home to the highest quality media education in the area.
Explore our classes ⇢
CCTV can give you access to the equipment, facilities, and expertise you need to create a high quality, professional production.
Produce with CCTV ⇢
Members learn for less!
All classes are free or reduced cost to members!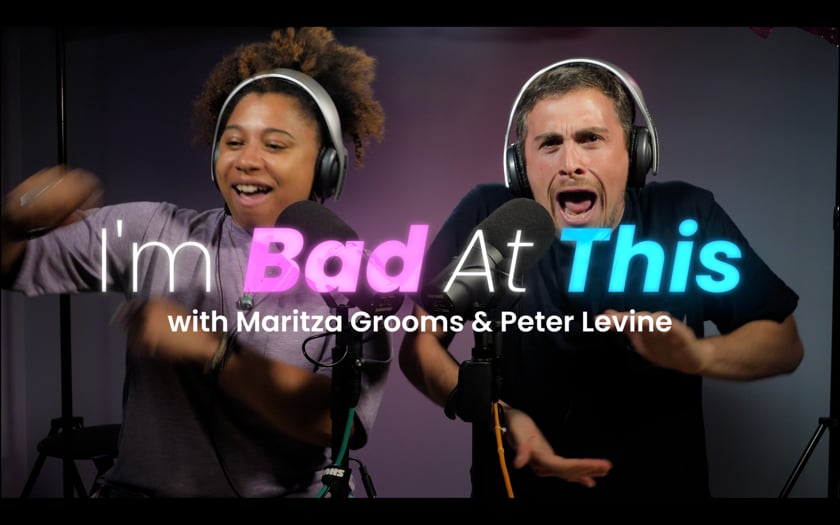 I'm Bad At This: Goodbyes
Maritza and Peter discuss goodbyes, talk about some tough things, Peter makes an announcement, and more? Join us for an extra special episode of I'm Bad At This.
1 Session - Monday, October 26th 6-8pm
Are you a new member of CCTV or interested in learning what CCTV is all about? Come learn in community!
Details ⇢
For teens who really want to dive into passion projects and participate in more collaborative productions, CCTV's School Year Production Program (SYPP) is their jam.
Details ⇢
Hosting a live show on CCTV gives you a platform to express your views and share your passions in real time.
Learn How ⇢
CCTV nurtures a strong, equitable, and diverse community by providing tools and training to foster free speech, civic engagement, and creative expression.